Wow, 2016 has been quite the year! Because the holidays are all about family, we're bringing you some of our most beloved gift ideas.
Easily find gifts for everyone on your list, including a few goodies from Jennifer Adams Home. From the aunt who loves to host dinner to your creative cousin, we've got you covered.
Happy Holidays!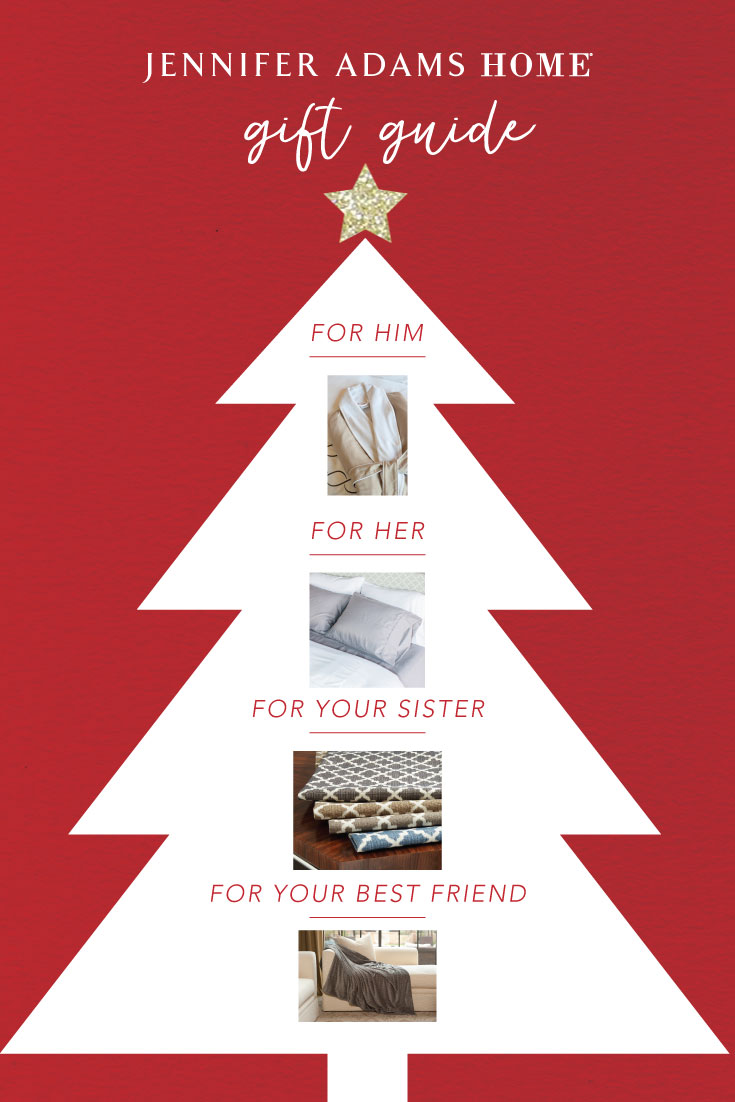 For Your Home Décor-Loving Mom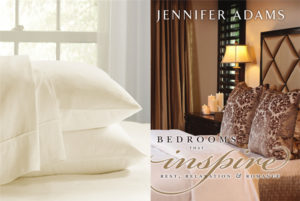 Jennifer Adams Home Eternal Sheet Set
Nothing says luxury like slipping into buttery soft sheets after a long day. My bedding collection is brushed for a silky smooth feel and easy-care, and it's softer than 800-thread count cotton bedding. Wrinkle-resistant and incredibly durable, these hotel quality bedsheets are hypo-allergenic and excellent for people with sensitive skin. These sheets will pamper your mom all night and leave her feeling rested.
To buy: Starting at $149, JenniferAdams.com
BEDROOMS THAT INSPIRE: REST, RELAXATION & ROMANCE  Book
Making a bedroom into a relaxing retreat from the pressures of daily life is not really that difficult. This inspirational coffee table book provides a fun-to-read and thorough guide to creating your own calming, tranquil and romantic getaway in any home.
To buy: $36, JenniferAdams.com
For Your Spa-Loving Parents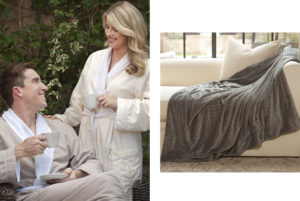 Essentials Collection Luxury Robe
A beloved favorite! We believe that everyone deserves a little pampering, especially our parents. The Jennifer Adams Essentials Collection Luxury Robe will envelop them in comfort and style. These unisex robes are made from the same incredibly soft fabric as our luxurious sheets, and lined in a soft, cuddly cloth. Our cozy robes are available in ivory, silver gray, graphite and white.
To buy: Starting at $98, JenniferAdams.com
Luxury Oversized Bed Throw
Give the gift of snuggly Sunday mornings with this ultra-comfy blanket while adding a touch of style and warmth to any bed or sofa. This delightfully soft throw blanket is large enough to drape over an entire king size mattress!
To buy: Starting at $129,  JenniferAdams.com
For Your Best Friend Who Loves to Host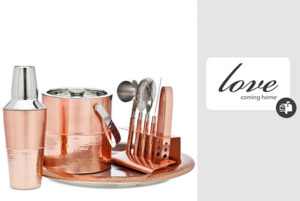 Copper Bar Tools Set
The sleek copper-tone stainless steel of this bar set from Godinger will bring a modern update to her barware and adds a fun pop of metallic to any décor.
To buy: $55, macys.com
Jennifer Adams Home Gift Certificate
A gift certificates ensures that your aunt is able to choose the perfect item, just for her! This gift certificate will be emailed after your order has been purchased. Perfect for the person who has everything and works beautifully as a last-minute gift!
To buy: starting at $5, JenniferAdams.com
For Your Sister
Jennifer Adams Fabric-By-the-Yard
Inspired by my travels abroad, we offer several of our popular, woven fabric designs by the yard. Get the Jennifer Adams Home look while adding your own creative spin!
To buy: varying prices per yard, JenniferAdams.com
Storey Publishing One-Yard Wonders Book
Discover all that you can make with just one yard of fabric! Rebecca Yaker and Patricia Hoskins offer 101 stylish projects that use a single yard of fabric to make clothes, accessories, baby items and more. With simple step-by-step instructions that are accompanied by templates and pattern pieces, each project is designed to be completed in just a few hours.
To buy: $18, amazon.com
For Your Pet-Loving Sibling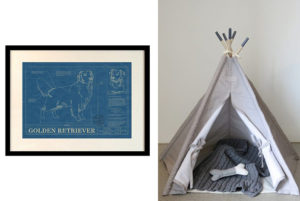 Dog Breed Blueprints
These elegant, framed-in-glass blueprints are perfect for those who want to celebrate the strength and lineage of a pure breed. Vintage-inspired blueprints highlight the unique features of each breed and tell the physical story of your favorite type of dog while looking stylish and sleek on any wall.
To buy: $185, Uncommon Goods
Tee Pee Hideout
With all the chaos of the holidays, some pets need a place to hide! Spoil your pup with their very own cotton teepee. Easy to set up anywhere and blends seamlessly with your home decor.
To buy: $120, Max and Bone